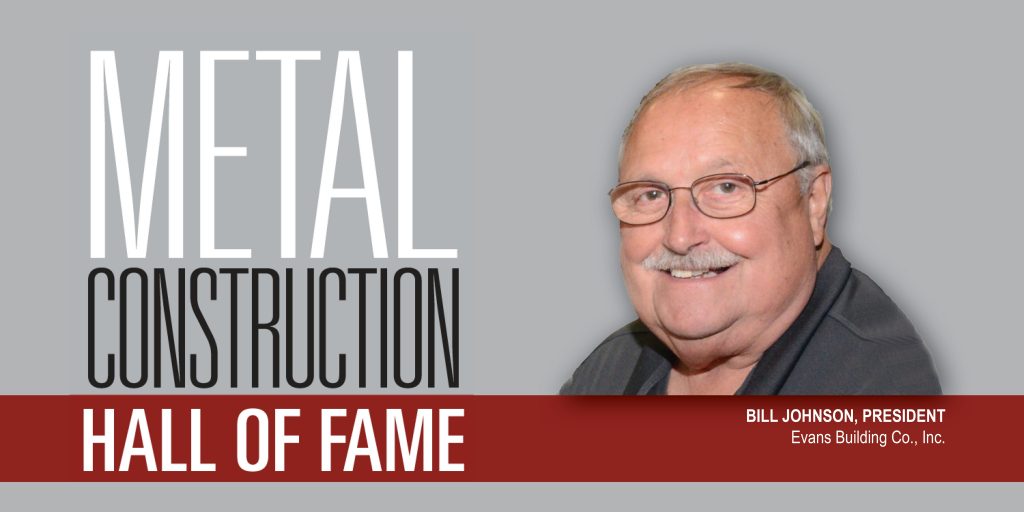 Inducted into the Metal Construction Hall of Fame in 2019, Bill Johnson has been and continues to be a huge advocate specifically for the metal building and the construction industry. He has worked tirelessly over many years improving the landscape of the metal building industry.
Bill took a relatively small metal building contracting company, Evans Building, in a small market and through his devotion and energy helped convert building owners far beyond his reach to the value of pre-engineered metal buildings.
"We have some companies we've built eight to 10 buildings for," Johnson says. "We don't go after a one-shot deal. We feel like we sell value, and we do about 99 percent of our stuff design-build, where you can be very open to an owner and tell them what it costs. We hope that when we're done, no matter what it's cost, it looks like it's worth more than it cost. It becomes kind of a landmark of its own. Wherever it's set, we want to draw attention to it."
The Metal Construction Hall of Fame was founded in 2012. The goal is to recognize those individuals who have had a significant impact on the metal construction industry through their innovation, effort and leadership.
Click here the complete article in Metal Construction News.