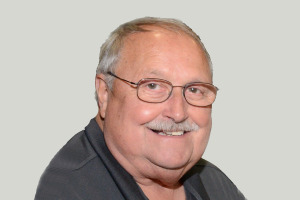 With the arrival of 2018 – and Evans Building Company's fifty-sixth year – comes a sense of excitement for a successful year of growth and opportunity.
There have been several federal regulations passed since late 2017 that are directly affecting the businesses in our community.  With these regulations, we're seeing local companies able to expand and stimulate an increase in the hiring of new employees and the purchasing of new equipment.
This is also a great time to celebrate the fact that Wichita has been selected as a host site for the 2018 NCAA men's basketball tournament. This exciting opportunity is expected to bring thousands of tourists to Wichita for rounds one and two of the tournament, which travel and tourism organization "Visit Wichita" estimates will have a $10 million impact on our local economy.
In the spirit of March Madness, I would like to wish all of our Kansas teams well!
With spring expected to be as unpredictable as ever, now is a good time to begin thinking about maintenance for your building.  Please don't hesitate to give us a call with any concerns you may have about roof damage or leaks.
We look forward to another fantastic year serving our current customers and supporting local business owners with their commercial construction needs.
Bill Johnson
President